ONCE WERE WARRIORS
Alessia Noir, 6 channels installation, HD videos, loop, 2015
Once Were Warriors #3,#2, #1, inkjet print, 80cm x 90cm, 2015 ed. of 5
c-prints, different sizes, 2015
Rachele Maistrello for her solo exhibition at the Sala delle Colonne / Hall of Columns of Corbetta (MI) has created a series of new artworks, brought together under the title "Once Were Warriors". Where the movie, made in 1994, "Once Were Warriors" by Alan Duff, wanted to be a reflection on the attempt of an ethnic community, like that of the Maori New Zealanders, to coexist between their old traditions and a modern lifestyle without having to give up their roots or, worse, succumb; photographic works, videos and sounds presented in the exhibition by Maistrello focus on the figure and the visual world of Alessia, a young cosplayer from the Veneto province. Cosplay is a phenomenon, born in Japan imported later in Italy and in Europe, for which a person dresses up by wearing a mask derived from the world of fantasy and manga comics, often making them themselves, as in the case of Alessia. The works on display show two apparently very distant worlds, two identities: "Alessia" and "Cosplayer Alessia".
The first one, a young girl from the Italian province,
that we all know how conservative and traditionalist it can be, the second much more free and pop. The artist has succeeded, using a fair amount of intelligence and irony in her works, to unify the two "Alessia" into one multi-faced and interesting personamondo. The fulcrum of the video shows three "Alessia" channels, a series of tableaux-vivants, in which the girl presents parts of her various fantasy-identities in an apparent immobility of space, time, and physics, only interrupted by a few elements: a cat, a horse, the passage of girls, etc ... incursions of one world into another. Videos are accompanied by a sound work in which Rachele asked Alessia to list her lexicon, the words closest to her, everyday. Hearing them, you realize how her two souls are totally and completely coexisting in the continuous alternation of names of people and common objects with comic names.
If the presence of Alessia is so predominant in the videos and sounds exhibited, photos instead let her presence-absence emerge. If in the previous works it was the girl becoming manga, here the artist has decided to turn the cartoon characters into humans, magnifying their dimensions and positioning them in a real landscape such as a river, in particular the Piave, a witness of life, death and history. The show turns out to be not a simple video or photographic portrait of Alessia but the portrait of her world. A world of courage, imagination and freedom.


ALESSIA AS DON Q., c-print, 100x150cm, 2015

ATP: "Once were Warriors": what does the title refer to? Why did you choose it?

Once Were Warriors refers to something that has been lost, that belongs to both the near and distant past. Perhaps this 'something that has been lost' resurfaces in some abandoned field which whispers its memories between an industrial warehouse and a new factory with its monotonous forms, or perhaps between the rocks of the Piave. This past, which Alessia remembers via the memories of her grandparents, or from a few illuminating paragraphs in her worn-out history book, re-emerges some nights when whilst playing at Skyrim she defeats her enemies with her lightsabre in virtual lands that have no name. But combat entails more than weapons, and so one day, perhaps, Alessia will look back on this time of her life as her moment of glory. The time in which she was fighting, in her own way, weapon less and in search of an armour of her own, all the while unaware of the battle in which she has been taking part.

ALESSIA AND FRIEND, backstage c-print,
40x60cm, 2015


ATP: Who is Alessia and what makes her a person so noteworthy as to take her and her visual world as a central focus in the exhibition which recently opened?

Alessia is 19 years old and lives in Riese, a small city in the Venetian countryside. She is a cosplayer and at night time she sews costumes based on her favourite characters. Her mum gets hold of the fabric for her, she orders the wigs off the internet from China and the finishing touches are done in paper and felt pen. She even enacts some of the characters herself, but always alone, in the fields, in the evening. I think that in every person there exists a conflict between the internal idea of who we are and the externalized version. In Alessia, this conflict is that which she plays with in her enactments constantly and overtly. The costumes that she wears, she sews herself, because she does not find them easily in her size. This is not a limitation but rather a way of underlining her stubbornness and tenacity. I am interested in Alessia because she belongs to a context that does not belong to her and would like to belong to something that she does not know. A thing which should she one day get to know it very probably will not belong to her anyway. I am interested in the impossibility of her being a symbol for something and the inevitability with which she is a symbol of herself. How this forced my gaze to take an inevitable step back, as in mythology, in which certain images are and cannot be other than representations of themselves.



ALESSIA AS NARUTO, backstage c-print, 40x60cm, 2015


ATP: What fascinates you about phenomenon of "cosplay"?
Do you see it as indicative of the "mood of the contemporary moment"?

Honestly, the phenomenon of cosplay in itself doesn't hold particular fascination for me, especially if I think about it in the context of its birth: in Japan at the end of the 80s. It interested me in this particular case, in which the socio-geographic premises were somehow all wrong for it to be credible. The mixing of images from different moulds in one mind and the effects that these hybrids have on identity interest me.


INSTALLATION VIEW, 3 channel HD video, loop, 2015



(…) Surely these days, more than ever, the coordinates of space and time are changing their stature and form. The town square where we meet up has become Skype and we update each other via avatars of ourselves on Facebook, sharing videos of dogs and cats filmed in stranger's kitchens, which make us laugh as much in Italy as in the rest of the world. I think though, that deep down, as much as we are more disoriented, overstimulated and decentralized, certain points of reference, like the need to belong to a group, the search for understanding of who we are, the need to construct roles and our relationship with our own destiny remain a part of us, as much in the contemporary as they did in the past. And it is these points of reference, after all, that surface with this phenomenon in Alessia's life, giving life to questions that are more anthropological than social. (…)




Once Were Warriors #3,#2, #1, inkjet print, 80cm x 90cm, 2015 ed. of 5


As for Alessia of Once were Warriors, how did you meet her?
How did the relation with her develop?

I found one of her photographs on the internet and wrote her an e-mail. She offered me to meet up for an ice cream the following day. Then we met almost each week for the following eight months – always trying to avoid small talks, being careful not to rush things but allowing silence to be there too. It was all very sincere and shooting helped us create a deep tie without having to deal with forced dialogue. Surely, the long car rides looking for locations also helped, as well as experiencing the changing of the season together and the excellent lunches cooked by her mum.




Alessia Noir, 6 channels installation, HD videos, loop, 2015 (frame stills)
Installation view, Retina,

Gluqbar,

Milano,

2013


Installation view, Once Were Warriors, Sala delle Colonne, palazzo comunale, Corbetta, Milano, 2018

In the three-channel film in which Alessia becomes a living sculpture my approach was completely objective: frontal camera, no chromatic filter, no audio editing. It is a sort of document. In the photographs with the manga warriors placed in the Piave (Once were warriors #1, #2, #3) I try to unite the two fundamental and contingent realities that exist in the mind of Alessia in one image. They appear to be a photomontage but are actually a product of action in space. They are photographs which try to release the contradictory energy of certain synapses, paradoxical images, in so far as the subject (or rather the cardboard manga) is the only apparently living, vital element, whilst in reality it is the only immobile entity in contrast with the living nature and everchanging landscape.

Alessia (backstage) #1, #2. Alessia's friend, c-prints, 2015 - 2018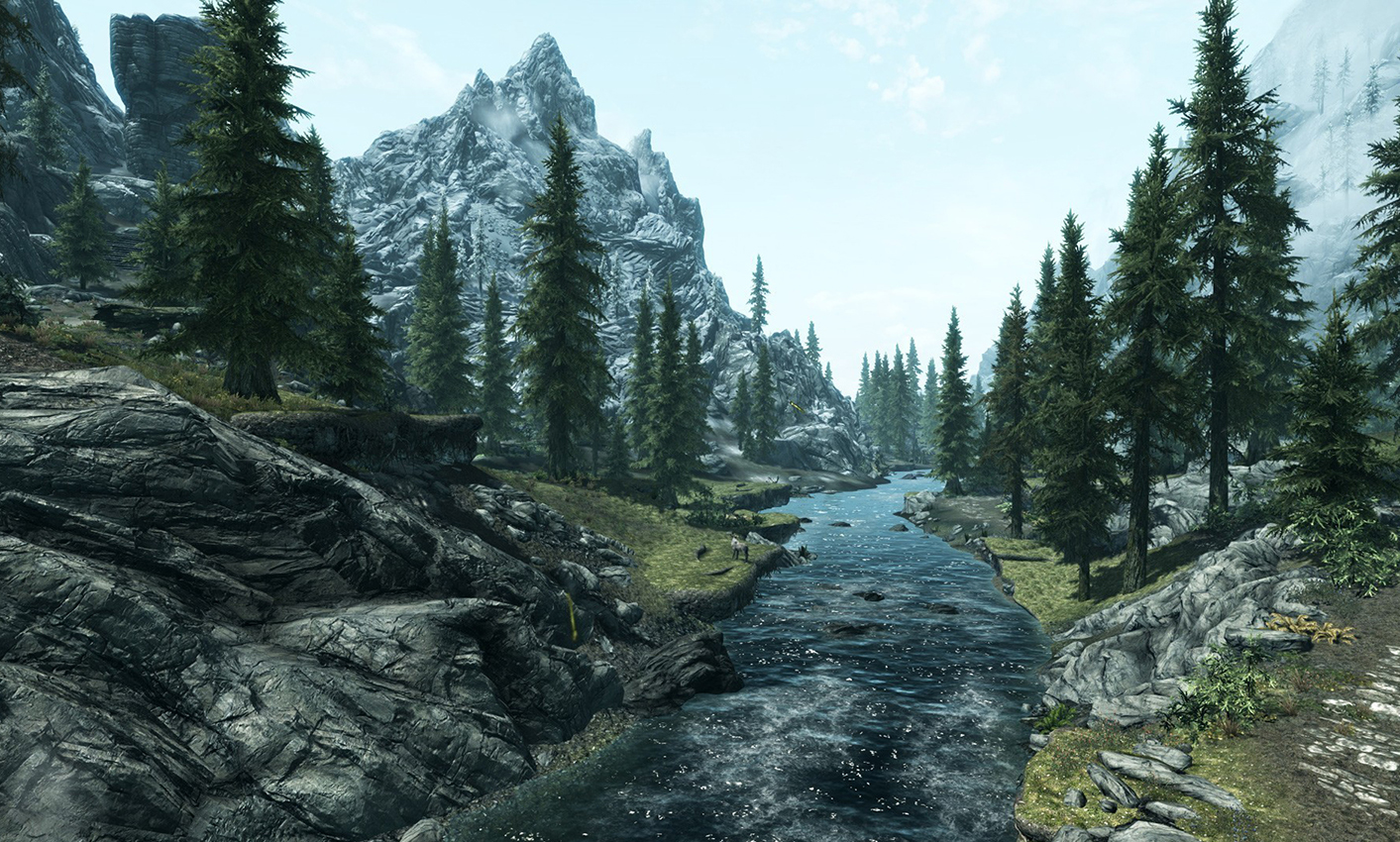 Prism, Lenticular images from c-prints and videogames stills, 2015